About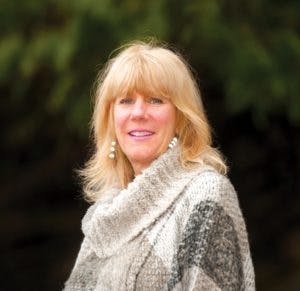 Determination for success and my competitive spirit has consistently resulted in great results for my clients. My positive attitude, attention to detail, and sharp negotiating skills are what has made my career in Real Estate so successful.
I started coming to Mayne Island over 45 years ago, as a young girl with my parents as a "weekender". After falling in love with this island paradise, I moved here in 1989 with my young son. I love the island lifestyle, healthy stress free living, small town friendliness and beautiful views everywhere you look, from fields and pastures, to our ocean, beaches, parks, and distant mountain ranges.
I have owned and operated two businesses here on Mayne Island and one in Sidney. My previous careers include decades of client relations, rapport building, networking, as well as extensive sales and business expertise. I've gained valuable insight into the home building industry through my husband, Ray Dean. He's recently retired, but was one of the premier, licensed, custom home builders here on the island.
My ten years as a REALTOR® have been rewarding and successful, having achieved the RE/MAX 100% Club award for 2014 & 2015, the RE/MAX Platinum Club award for the years 2016 through 2020, and 2022, the RE/MAX Titan award for 2021, the RE/MAX Hall of Fame award in 2018, which recognizes outstanding performance in the Real Estate profession and the RE/MAX Lifetime Achievement award in 2021! I continue to attend conferences, workshops, and training sessions, which gives me the opportunity to keep my education current, and informs me of the market and its trends.This also allows me to establish a large networking group with other Realtors from right here in my backyard to internationally. I am honoured to have been recognized in "The 100 Elite Women in Real Estate" for 2016, as published in Real Estate Professional Magazine, June 2016, and featured on the cover of Top Agent Magazine in March 2018.
I am dedicated to building long term relationships based on trust, integrity and honesty. I listen closely to my clients and work hard to help them determine their wants and needs. I offer home staging with my Real Estate services, and have embraced the latest technology in my marketing plans, which includes extensive advertising. I have a dedicated unlicensed assistant to help me better serve my clients, and as a result of all my efforts my clients have expressed their satisfaction for my professional services.